Event Information
Sample Event


Join us on sample date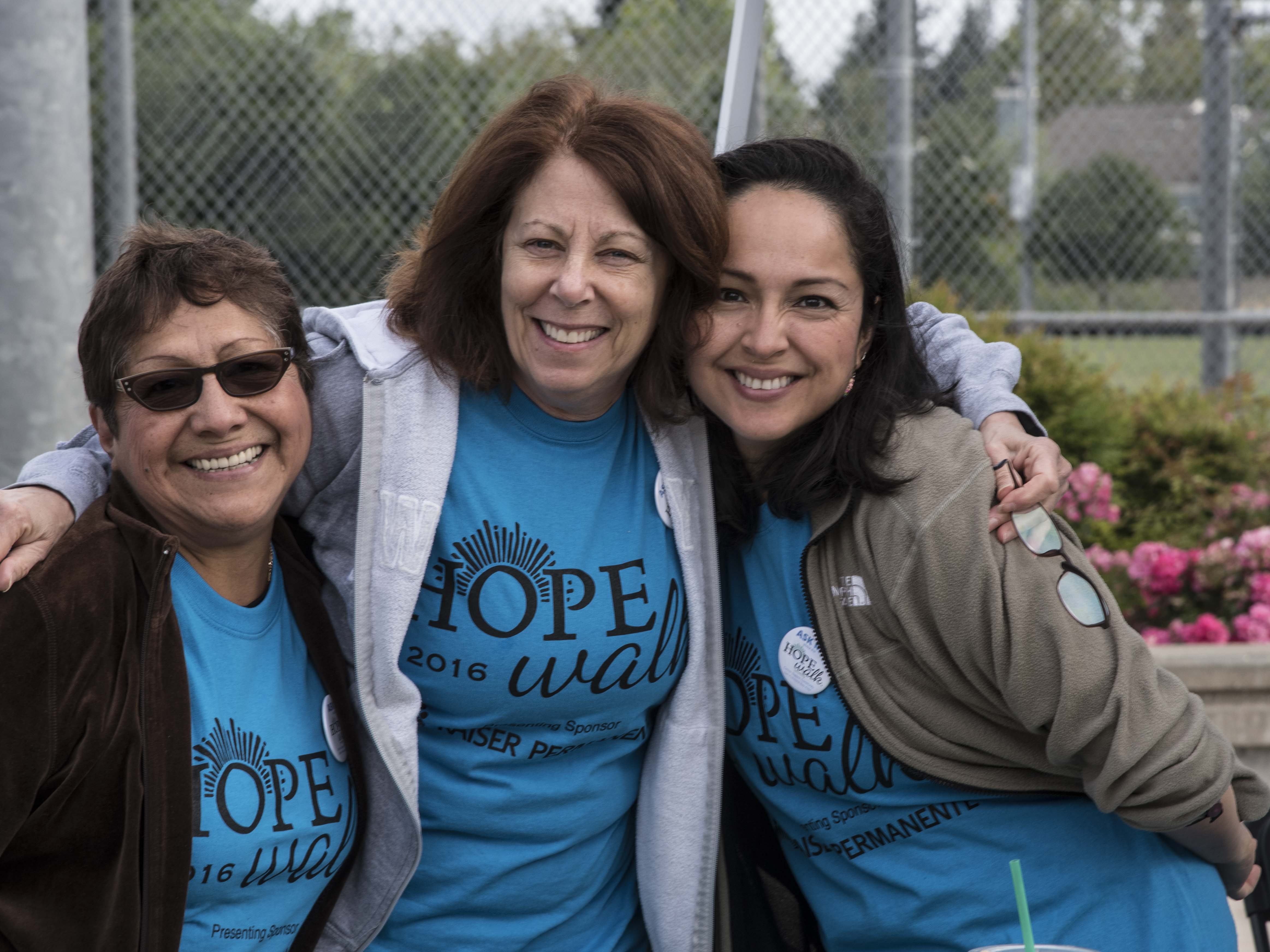 EVENT DETAILS
Walk Date: Saturday, May 19, 2018
Location:
Heather Farm Park
998 N. San Carlos Drive, Walnut Creek, CA 94598
We will be located in the parking lot at the corner of Ygnacio Valley Road and N. San Carlos Drive - across from the Sports Basement shopping plaza
Enjoy Activities and Vendor Booths:
8:30AM - 12:30PM
Check-In Opens:
8:30 AM*
Opening Ceremony:
9:00 AM
Walk Start Time: 10:00 AM

Costume Contest, Top Fundraisers Announced, Raffle Drawing (must be present to win): 11:30 AM

Event Concludes: 12:30 PM

Length of Walk: Less than 3 mile walk around scenic Heather Farm Park. A shortcut/wheelchair/stroller route is available.

Fundraising Goal: $150,000

Parking: Free parking is available within Heather Farm Park in lots near the baseball fields and community center on N. San Carlos Drive. There is an additional lot at the swim center on Heather Drive. Handicapped parking available. We are expecting 1,000 walkers and there may be other events occurring at the park at the same time, therefore we recommend giving ample time to find parking and strongly encourage carpooling.

Other: Wheelchairs, strollers, and friendly dogs on leashes are welcome. We recommend that you dress for all weather (layers) - in years past we have had chilly mornings and clear/sunny afternoons. Please bring your own water bottle to accompany you on the walk.

Registration: All walkers must register online, prior to the event.
Donation Collection:
Donations can be collected the morning of the event at check-in. Donations can also be made online by credit card.
Checks can be mailed to:
Cancer Support Community
Attn: Hope Walk
3276 McNutt Avenue
Walnut Creek, CA 94597
Donations can also be made by participating on a team, or given to a team leader/member directly to be collected at the event.

Event T-Shirts: Hope Walk T-Shirts will be made available for pick-up at Sports Basement in Walnut Creek, prior to the Hope Walk on May 19th during Early Bird Check-In (details below). They will also be available to registered participants the day of the walk.

Food/Beverage: Some free food and beverages will be available to attendees at the event (while supplies last).

Rain or Shine: The Hope Walk will take place rain or shine. Registration fees and donations are non-refundable.

Route: Below is the map of the Hope Walk route. Please note, this route is subject to change without notice. Download the current map here.
































EARLY BIRD CHECK-IN
You can pick-up your shirt and goody bag early! All registrants have the option to pick-up their items before the event day, allowing you to bypass the check-in the morning of the walk. Items will be available at SPORTS BASEMENT in Walnut Creek the week leading up to Hope Walk.
EARLY BIRD CHECK-IN


SPORTS BASEMENT
1881 YGNACIO VALLEY ROAD, WALNUT CREEK, 94598
MAY 16TH, 17TH, AND 18TH.
4:00 - 7:00 PM
FUNDRAISING INCENTIVES

The fundraising prizes can be earned by individual fundraisers and will be distributed at Sports Basement (Early Bird Check-In) or the morning of the Hope Walk. These prizes are cumulative and eligibility is based on individual fundraising totals only, not team totals. Eligibility (cut off/fundraising totals) will be determined on Wednesday, May 16, 2018.
| | |
| --- | --- |
| $25 Registration Fee | Admission and Hope Walk T-Shirt |
| $100 | Soy Aromatherapy Candle |
| $250 | Hope Walk Socks |
| $500 | Therapeutic Eye Mask |
| $1,000 | Personal Spa Kit |
HOPE WALK CONTESTS
Winners will be announced at the Hope Walk on Saturday, May 19th.
| | |
| --- | --- |
| BEST TEAM COSTUME | The team with the funniest, wackiest, most creative costumes will win a fun prize for the group. |
| BEST INDIVIDUAL COSTUME | The individual with the best, most creative costume will win an individual prize. |
| TOP TEAM FUNDRAISER | The team that has raised the most funds by the day of the walk will win a prize for the group. |
| TOP INDIVIDUAL FUNDRAISER | The individual who has raised the most funds by the day of the walk will win an individual prize. |